The Archery Society exists to encourage the development of the sport of Archery in Tasmania. To do this we undertake a range of activities to support our affiliated Archery Clubs as well as undertaking initiatives to promote participation and inclusion in our sport.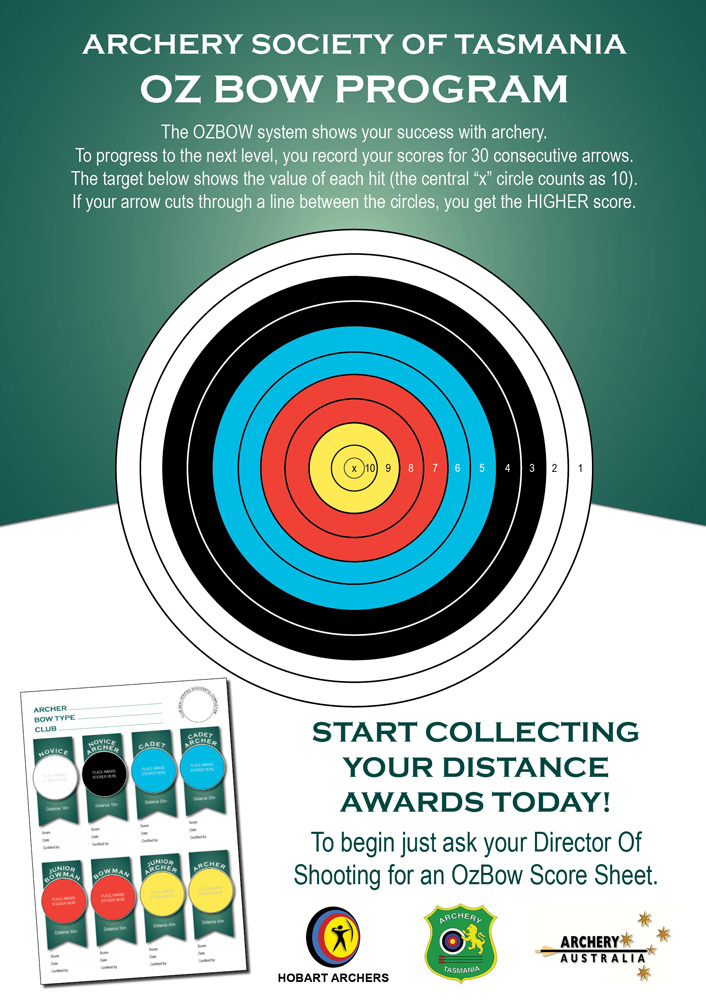 OzBow
This beginners programme was redeveloped in Tasmania as a funded project of the Archery Society of Tasmania. Based on the success of this redevelopment the program has been adopted by Archery Australia and is now being rolled out nation wide.
Improvements in Sports Administration
One of the obstacles to volunteering in sport is the workload that is often placed upon certain roles (club secretaries / treasurers / club recorders etc.) The Archery Society of Tasmania has been leading the way in reducing the workload on volunteers with the aim of encouraging more members to share the workload of running clubs. For example in 2015 the Archery Society of Tasmania was the first state body to implement electronic only payments for membership – all memberships are now paid via the Archery Australia web site. This greatly reduced the workload for club treasurers who no longer need to manage memberships manually. This initiative was so successful that it was enthusiastically discussed at the 2015 Archery Australia Board meeting with most other State bodies expressing a desire to learn from our initiative and adopt the same system.